Spaghetti alla carbonara with tuna and leeks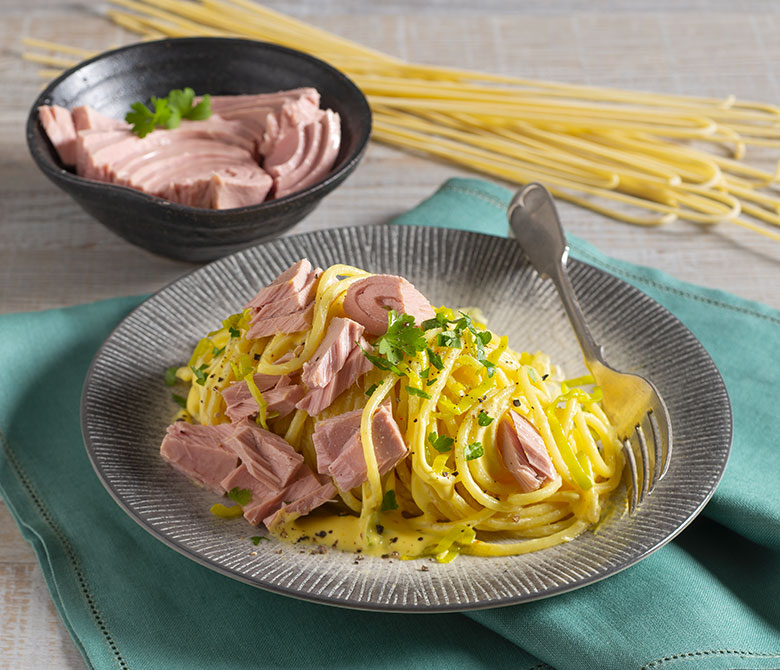 Ingredients
for 4 servings
---
2 x 80g cans Rio Mare Tuna in Olive Oil
---
350g spaghetti
---
2 leeks
---
2 egg yolks and 1 whole egg
---
2 Tbsp grated Parmesan cheese
---
50g olive oil
---
1 sprig parsley
---
salt and pepper to taste
---
Stampa Ricetta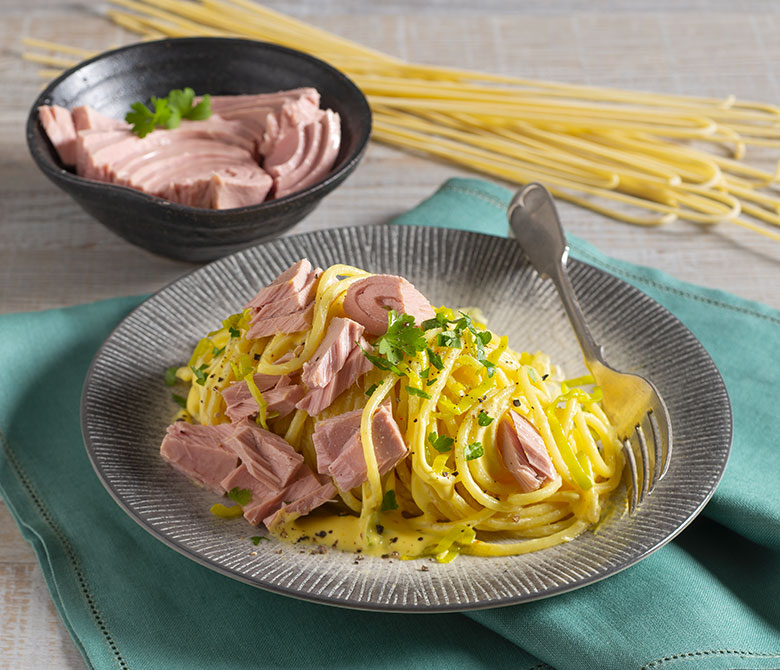 Product used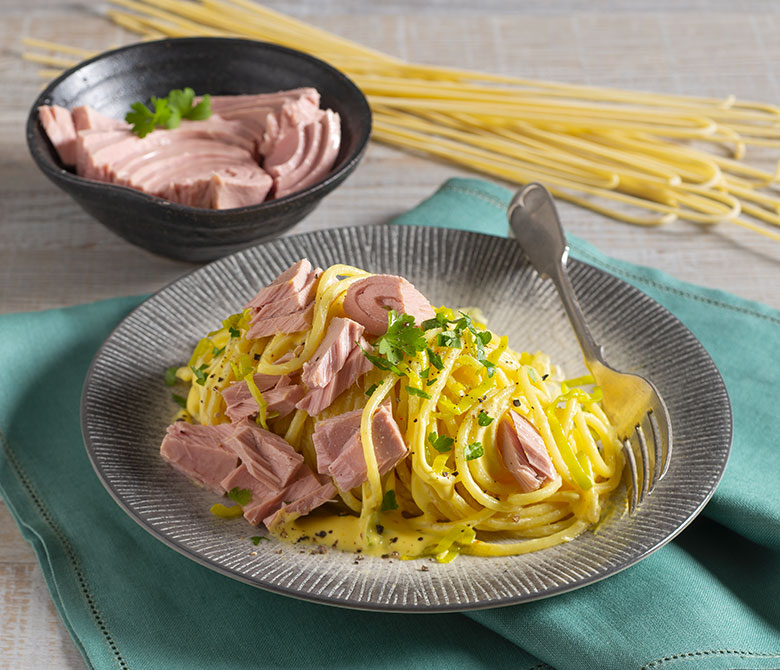 DISCOVER MORE
Preparation
1. Bring a pot of water to the boil, add salt and cook the spaghetti until 'al dente'.

2. While the pasta is cooking, wash and cut the leeks into fine slices. Sauté the leeks in a non-stick frying pan with the olive oil until golden brown and season with salt.

3. Combine the egg yolks, the whole egg and the Parmesan cheese in a bowl and whisk well. Add a little of the pasta cooking water and continue whisking to obtain a creamy texture.

4. Pour the hot pasta into the bowl and toss well until the pasta has absorbed all the flavours of the sauce. Garnish with the hot leaks and drained tuna.

5. Sprinkle with a generous amount of black pepper and chopped parsley.